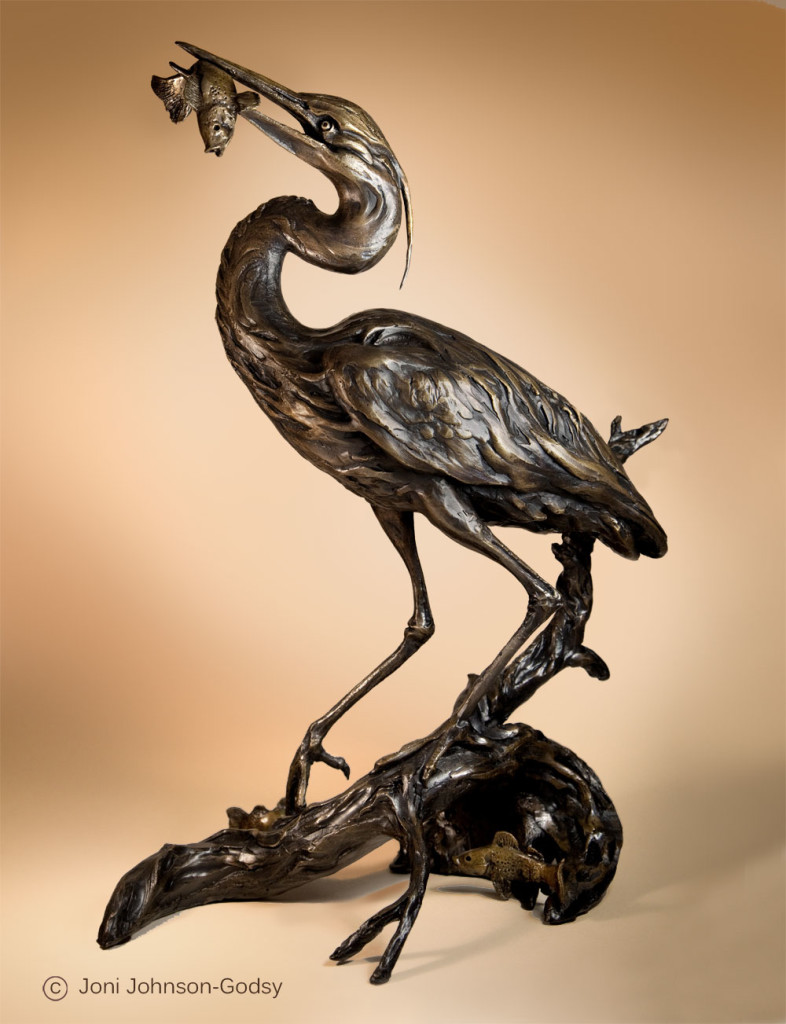 Featured Wildlife Art Sculpture- "The Sushi Bar"
Wildlife artist Joni Johnson-Godsy's award winning wildlife art which includes paintings and sculpture's showcase a lifelong passion for animals and wild places, along with acute attention to detail. She has traveled to many exotic places around the world to experience first hand the wildlife that she portrays in her paintings. Through her use of photography, field sketches and field notes she brings her memories and experiences back into the studio to create paintings that capture the magic of those incredible moments.
Joni has created a variety of wildlife oil paintings, wildlife art prints, wildlife acrylic paintings, animal art, fox art, wolf art, bird art, contemporary wildlife art, and more recently bronze art sculptures which you will find available on this website.
Thanks for stopping by. Enjoy your visit.